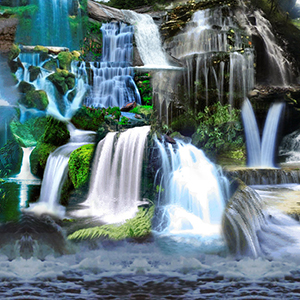 Filmic media has put pressure on sex to be visually consumable. Actors perform for a camera and an audience, for maximum visibility rather than pleasure. As a result, pornography is often brightly lit, performed in "unnatural" poses, and, most infamously, ejaculation almost always occurs externally as if to prove that some gratification was attained.
Hollywood, too, has faced this problem of visualization but for the opposite reason: restraint and censorship. After the Hays Code was put into place in 1930, sex could only ever be implied, never depicted. Thus, a close-up of a kiss might dissolve into two characters smoking cigarettes or, on the campier end, a train going through a tunnel or fireworks being set off. Although the Hays Code was abandoned in the late 1960s, its legacy left a stylistic mark.
Visual Orgasms exaggerates this mandate to 'make-visible' by creating excessive moving image collages that depict metaphors for orgasm with no actual depiction of sex.